moving right along...
The gauge inconsistencies are killing me. I really should have done the back first, as it looks soooo much better than the front. But anyway...the body is finished, and most importantly, it
fits my daughter
!! Now, off to pick up stitches and start knitting the sleeves...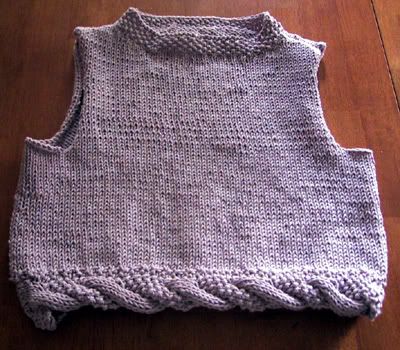 (Oh, and YAY for new rechargeable batteries!)