on the needles
I started
cozy
last weekend, for my husband's grandmother.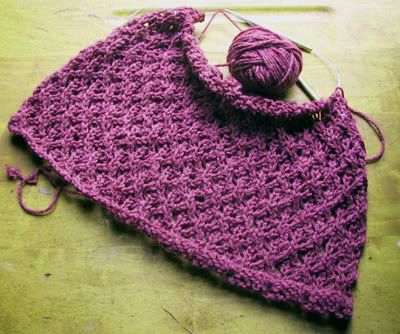 I'm not sure I can stick with it for a zillion inches...I may have to change it up a little. Also, I'm using WoolEase, so it's not super scrunchably soft...but I just can't make her something that's not machine washable. Won't work. Couldn't find anything sufficiently cozy that didn't require special care.
Also -- yes, I'm skipping FO numbers. The missing FOs will remain in my draft folder until after Christmas!