FO #97
A little swingy dress thing, it's quite odd: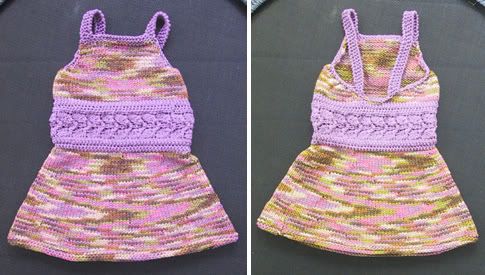 A bit of a disappointment...it looks cute on the trampoline, but not so cute when actually on the kid. She loooves it though, so that's what's important, right?
The boring stuff:
Swingy-dressy-thing, made up as I went along.
Knit in K1C2 Wick -- 2 skeins Columbine, 1 skein Plum, on US3 (lace) and US8 needles.
Pattern notes: I knit the lace part first, on really small needles so it wouldn't be extremely holey. Then I picked up stitches to knit the skirt and the body.