I'm also knitting
Just a little.
New to the cardigans-without-sleeves pile: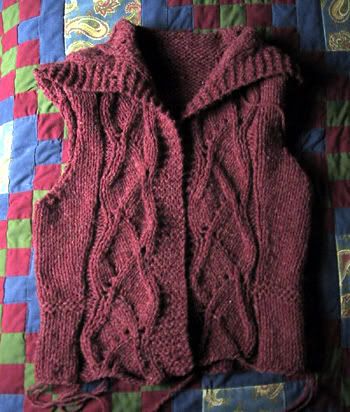 Last weekend I knit the collar and sewed the side seams -- go me. And I actually did start a sleeve on Monday. You know, before the wheel got here. As soon as I get through the lace part I'm expecting that it'll go pretty quickly. And it will be more portable. It's super cozy -- if I'm lucky I can wear it when I take the kids trick-or-treating. Lucky meaning
no rain
. A girl can hope, right?