I think she likes them...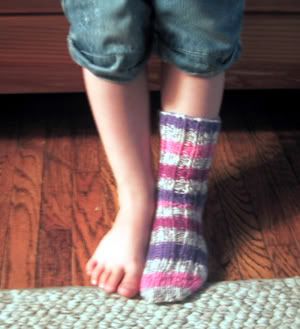 No sooner was this sock off the needles, it was on her little foot. For several hours. I said, "I am going to need that back at some point..." Hee.
Me, I'm just enjoying it while it lasts -- God knows they won't be excited about handknit socks forever.