IMHO
Plying is sooo much more fun than spinning. That's when you get to see the magic happen!
Really, I was just thinking, "okay, spinning, cool and all but I don't foresee a wheel in my near future, so maybe I should stop looking at fiber and go back to looking at yarn." Then, the hankies. Then
plying
the hankies. I think I'm in love.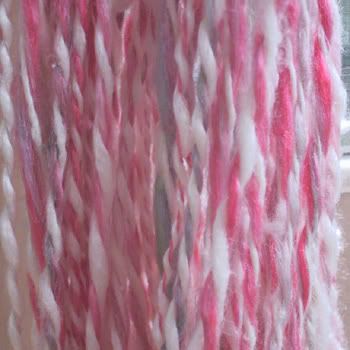 (Still every bit as wonky as my other yarn...but oh so soft and shimmery...)