I *am* still working on Trellis.
Really.
I did lose some steam, there, when I had to rip out half of it, but I'm now done with the body -- only sleeves left to go.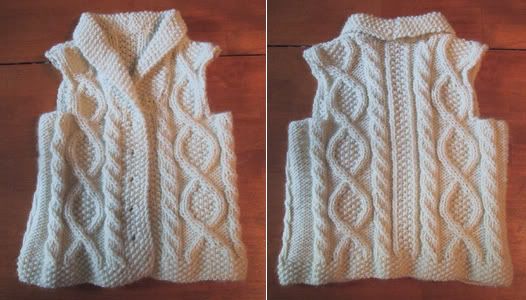 I did the collar because I'd finished the body (knit in one piece, shoulders 3nbo-d together) and the collar (knit on instead of sewn on, that was pretty cool if I do say so myself) I thought it would be nice to finish most of the fiddly stuff in the middle, so when I finish knitting the sleeves, I'll have four ends to weave and I'll be done. Oh yeah, and the buttons. I have them in my possession, though, and that's half the battle.